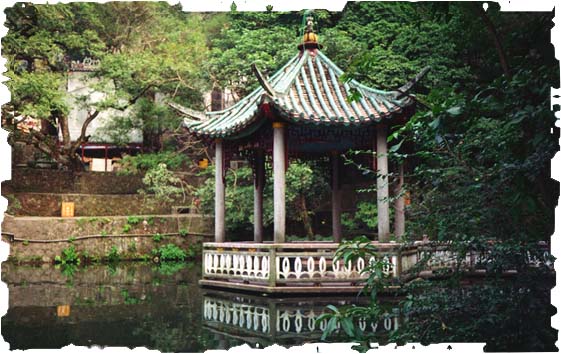 ROBERT (Bob) SMITH
TSgt USAF Retired
1/21/1930-2/13/2001
The following information is from an interview conducted with Bob following surgery to remove a golfball size tumor from his brain. The surgery damaged the vision in his left eye and effected his left arm and leg. He was mentally sharp and in good humor during the two session interview. I regret to report that Bob died 2/13/2001.
Robert (Bob) Smith was born January 21, 1930 at Newton, WV. He graduated from Spencer HS in June 1948 and enlisted in the Army in July 1948.

After basic training at Ft Dix, NJ he was shipped to Japan where in November 1948 he became a member of C Troop of the 1st Cav Div. In April 1949 he was transferred to the 3rd Combat Engr Bn of the 24th Inf Div. Bob had on the job training as a demolition specialist while stationed in Kokura, Japan with the 3rd Engr Bn.

When the war broke out in Korea, Bob's unit was one of the first to arrive in Korea during the first week of July 1950. He spent the next year as a combat demolition man in direct support of the 24th Inf Div in Korea. Bob rotated to Ft Campbell, KY in August 1951 and remained there until seperated in June 1952.

Bob spent a year as a civilian before enlisting in the Air Force where he would remain until he retired at the end of 1969. Some air bases that Bob would be assigned to included: Sampson AFB, Stewart AFB, Kirkland AFB, Johnson AFB, Tachikawha AFB, a base in France, Lockbourne AFB, Da Nang AFB in Vietnam and Carswell AFB. He did TDY trips to Eniwetok Atoll in the Marshall Islands, Puerto Rico, Greece and India.

Bob was a highly trained and skilled aircraft instrument technician in the Air Force.

After retiring from the Air Force, Bob returned to West Virginia and was employed for many years as a heavy equipment operator building I-79 & I-64. After a year in Florida working on I-95 he retired and again returned to West Virginia.

In retirement Bob spent much time pursuing his love for the game of golf and gardening. He developed considerable skill at both these pursuits.

Bob was well know for his work at community projects and his activities with local veteran organizations. He was a member of VFW Post 8516 and KWVA Chapters 146 & 190. He had a great reputation as a fund raiser with the VFW & KWVA.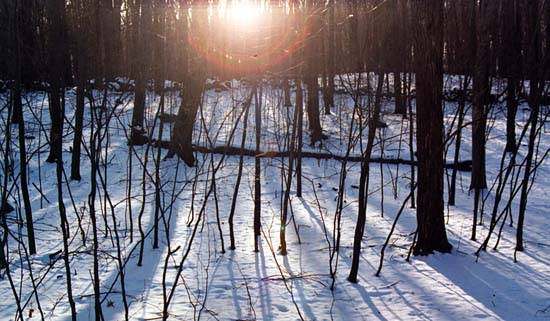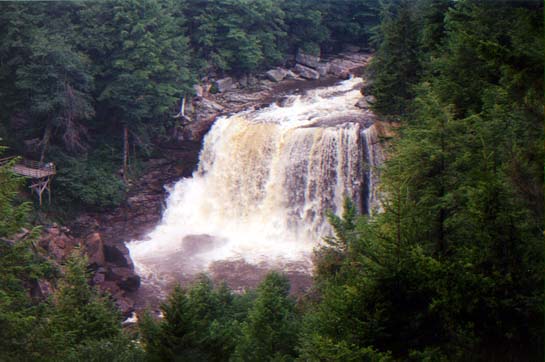 Martin Jones
Col, USAR Retired
1925 - 2001
Veteran of WWII, Korea and Vietnam.

Col Jones died September 21, 2001. He was 75 years old.

Martin was born October 2, 1925 in Moundsville, WV. He had over 40 years military service that included service in the Army, WV National Guard and the Army Reserves. His active duty service included duty in both World War II and the Korean War. He recieved the Combat Infantry Badge in WII and a second award during the Korean War. His other decorations included the Bronze Star and Meritorious Service Medals. He also received 20 other service medals.

Martin attended both Marshall and West Virginia Universities. He graduated from the Armored Officers Basic and Advanced Courses, the Command and General Staff College and the Industrial College of the Armed Forces. He received a WV State brevity promotion to Brigadier General.


Col Jones was a member of the WV Mountaineer Chapter 146 of the KWVA. He was also a life member of the WV National Guard Association, Reserve Officers Association, American Legion Post 3, 31st Infantry Regiment Association and a member of VFW Post 437 at Moundsville. The Lions and Eagles organizations were among the many other organizations to which he belonged.

Martin was suvived by his wife Nancy Jane, two daughters Rebecca Elizabeth Jones and Nancy Carol Gibson, a granddaughter Jane Gibson and a sister Hilda Romaine Runyan.
Ruby started down life's road almost 100 years ago.
Ruby Grace Bradley
Col, USA Nurse, Retired
1907-2002
America's most decorated military woman.
Ruby Grace Bradley was born in Spencer, West Virginia on December 19, 1907. Her parents were Fred O. and Bertha Welch Bradley.
Ruby grew up on a farm and started her working life as a teacher. In 1933 she became a nurse. A year later she joined the Army Nurse Corps as a surgical nurse.
When the Japanese bombed Pearl Harbor on December 7, 1941, Ruby was serving as an administrator at Camp John Hay on Luzon Island in the Phillipine Islands. She became a POW there just before Christmas in 1941.
In September 1943 she was transferred to Santo Tomas in Manila. Ruby became one of a group of imprisoned nurses who provided nuring care to the other prisoners. On short rations themselves, the nurses often smuggled food to children who were there with their interned parents. When rescued by American troops, Ruby had shrank to 80 pounds in weight.
With over ten (10) years service with the Army Nurse Corps, Ruby decided to make a career of army nursing. Just five (5) years later she would find herself in Korean with a field hospital when the Chinese joined that war. With her hospital about to be overrun, orders from Hqs in Japan was to get her out of there immediately. Hqs feared her capture in Korea after she had survived over 37 months as a POW of the Japanese.
During the evacuation Ruby managed to stay away from the brass until she was sure all of the patients were safely on their way to Japan. At the last minute she boarded one of the last planes as the Chinese were firing on the airfield. While taking off she recalled seeing her jeep destroyed by an enemy shell.
Back in Japan she was put in a job that was responsible for the assignment of about 5,000 army nurses in the Far East Command.
Col Bradley was one of the first Army Nurses to be promoted to the rank of full Colonel. When she retired in 1963, she was know as America's most decorated military woman. Having served in combat during two (2) wars, Ruby had been awarded two (2) Legion of Merit Medals, two (2) bronze Star Medals, the Army Commendation Medal and many service ribbons.
Col Bradley returned to her home in West Virginia and served her community as a nurse for many years. She received several honors in recognition of her service to her nation, her state and her local community. She was particularly proud of honorary doctorate degree conferred on her by West Virginia University. The Mountaineer Chapter of WV Korean War Veterans was to proud to make her an honorary life member.
Most of us who were fortunate enough to meet her were very impressed by the dignity with which she presented herself.
Colonel Ruby Grace Bradley died at age 94 on May 28, 2002. Her death was a great loss to our nation.
Col Bradley has reported to her next duty station. Look for her when you arrive in heaven.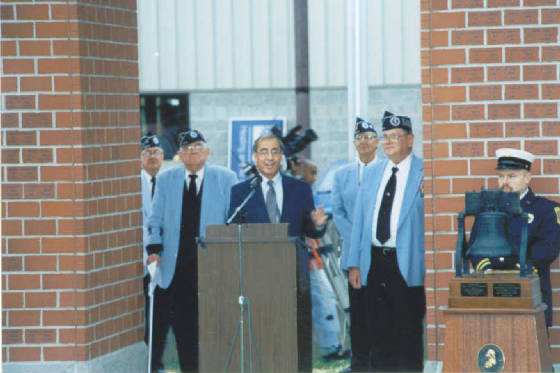 William (Bill) Dillon at Memorial Dedication
William D. Dillon
6/29/1929 - 3/11/2005
Bill was born in the coalfields of Southern West Virginia. He graduated from Big Creek High School and went to work in the mines.
He was drafted into the Army when the Korean War started. While serving in Korea he was awarded the Silver Star Medal for gallantry in battle.
After his discharge he went to Morris Harvey College (Charleston University) where he played football. After graduation he became a teacher. He later received a degree from WV University. After retiring as a teacher he went on to teach at WV Tech.
In 1984 he began traveling around the world for USAID setting up vocational programs in developing countries.
Bill was a lifelong hunter and fisherman. He was a past president of the Mountaineer Chapter 146 of the KWVA.
He is survived by his wife of 51 years, Patty, daughters Darlene and Kay, son Darrell, 5 grandchildren and 3 great-grandchildren.
Our departed comrades now serve in God's army.